Megan R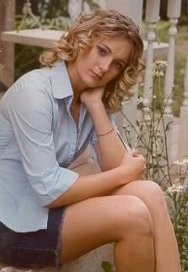 If you ever go into Jubilee and see a bright cheerful smile behind the customer service desk, know that is Megan. Megan is the daughter of Ron and Rita, and she was born on October 4th 1985. She has 3 brothers Brian, Aaron and Luke along with 2 nephews Avry and Nathan and finally her dog Cookie.
In Megan's busy schedule at school she has been involved in volleyball, basketball, golf, international club, pep club and Advisory Club. Other activities Megan participates are Church Youth Group, church choir, and a part time job at Jubilee. Megan was also a student ambassador to Australia.
This year she is very busy taking band, work-study (at the hospital), calculus, chemistry, single survival, grammar, today's family, government, sociology, and P.E.
Some favorites of hers are movie-any Disney movie, favorite colors are pink, yellow and orange and her favorite show to watch is "Friends."
If Megan could go on a trip anywhere she would take Mat and Krystal and go to Australia again.
The one thing she would change about school is that you would be able to eat and drink during class.
If Megan could be a food, Megan would choose to be Jalepeno pepper because it would add some spice to everybody's life.
The words of wisdom Megan has to offer are "Live your high school years to the fullest. You'll never experience them again."
Well Megan, you have a great senior year ahead of you. The journalism class wishes you luck this year and after your senior year.