Eric T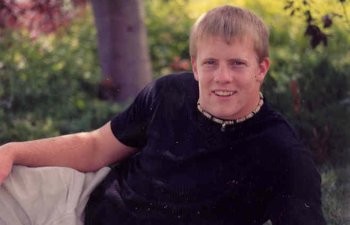 On Feb. 28, 1986, Pam and Tom were blessed with a new baby boy, Eric. Preceding Eric in lineage are his three brothers: Heath, Brad and Robert. Eric also has a dog, Daisy, and two cats, Simon and Trace.
Thoughout Eric's high school career, he has been involved in football, basketball, and baseball all four years, and has also tried his hand at track and golf. This year he is taking construction tech., Communication Skills II, single survival, CAD and Algebra I. Eric is also a member in Senior RCYF at First Reformed Church.
Eric's favorite movies include Dumb and Dumber and Basketball. His favorite song is Lose Yourself. He also likes any kind of food, and TV show Gladiators and his dream car is "one that runs."
If he won a trip to go anywhere, he would go to Cancun with Chris and AJ. One thing he would change about school is he wants more lunch. He also wished he were made out of chocolate so all the ladies would love him. In ten years, he sees himself working as a teacher. His advice to all the underclassmen is "Be a good kid and stay out of trouble."