Henrik S.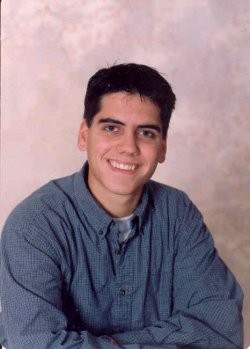 On August 22nd Brenda and Meike got a big surprise! On this day they brought a little bundle of joy into this world and they named him Henrik. Henrik's family would later include, a brother named Tjark and a sister named Malena.
Henrik is one of our three foreign exchange students that jumped right into high school here at Central Lyon. Henrik has participated in cross-country and track. He also has one very heavy workload as well! Henrik's classes include GTA, biology, web page design, single survival, U.S. history, English III, sociology, speech and government.
Henrik likes to spend his free time reading Harry Potter books, or other books written by Joanne K. Rouling. While reading Henrik likes eating his favorite food chocolate and listening to Reliant. Henrik likes to spend his weekend playing soccer, his favorite sport.
One day Henrik would like to a have fast Lamborghini so he could take Nate and Reuben almost anywhere, because they always have a good time. We also asked Henrik what he would change about Central Lyon. Henrik would add more cinnamon rolls to the lunch menu and I agree, mmmm!
One day Henrik sees himself finishing high school and going to college. Henrik's most memorable high school moment was the first day. Henrik's words of wisdom to the underclassmen are, " If you have the chance to go to another country like me, do it! It's a great experience!"
We also asked Henrik who he admires most and he said this, "Probably a lot of people will say the same: Mike, because he is a very hard worker, good athlete and very successful."
I would like to wish Henrik the best of luck!