Stephanie W.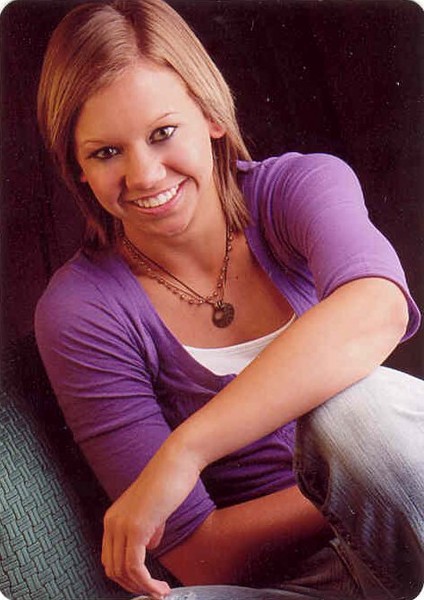 Best Legs
On January, 18, 1991, Stephanie Sarah Wibben was the second child to be born to Shawn and Larry Wibben. Steph has one sister Erin.
During Steph's four years of high school she has been involved in many things. Her activities include large group speech, individual speech, journalism, choir, band, Student Council secretary and president, TATU, cross country, track, basketball, NHS, International Club, Mock Trial, and musicals. Steph is also a member of UMYF and served as Vacation Bible School leader. She also works at the Lyon County Title Company and babysits a lot.
This year Steph is taking grammar, calculus, accounting, government, journalism, work study in Title I, foundations of education, band, and choir. Steph's favorite movies are "Friday Night Lights" and "Mean Girls." She likes any kind of music and enjoys reading "To Kill a Mockingbird." She likes spaghetti and the subject math. She also enjoys the TV shows "Grey's Anatomy," "Jon & Kate Plus Eight," and "American Idol." Her most memorable high school moments are winning state cross country and going to Mexico.
She has been on the high honor roll, National Honor Society, and was the October Student of the Month. Stephanie's future plans are to attend a four year college and participate in track and cross county. In ten years she sees herself married with kids and a job. If she could spend one day with someone, it would be her Grandpa Wibben because she never met him. Her advice to the underclassmen is, "take one day at a time because it goes so fast!" Good luck in the future, Stephanie!