Ethan D.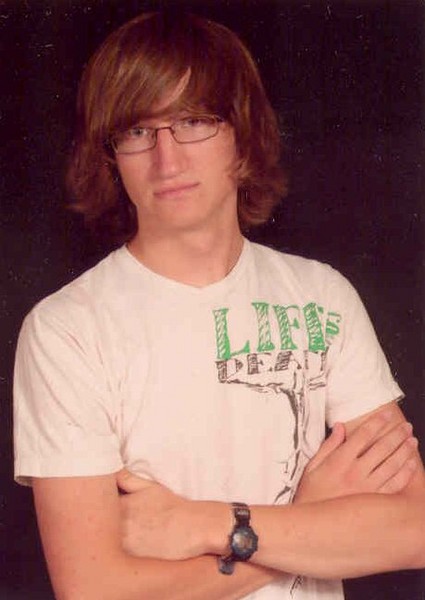 Ethan DK was born on February 7, 1991. Ethan is the son of Kevin and Judy DK. He also has two sisters, Beth and Katie, and one brother Seth. Ethan also has two leopard geckos, a scorpion, and some cats.
Ethan has been kept busy during his high school years at Central Lyon by participating in a variety of areas. In athletics Ethan was in cross country and is thinking about track for his senior year. He was also in soccer in middle school through his freshman year. He also participates in Faith Baptist Youth Group. Ethan is also a high honor student.
Ethan is currently taking grammar, mechanical CAD, government, physics, calculus, psychology, single survival, accounting, and physical education.
Ethan's favorites include the movie "Blade" trio movies, and the TV show "What I Like About You." He also likes the color bright red and the school subject math. His enjoys listening to rap and eating crunchy chicken.
Ethan's future plans are to possibly go to college and eventually move out of the Midwest and then the United States. If Ethan could spend one day with someone living or dead, he would choose Jesus Christ because seeing and meeting him would definitely ground Ethan firmly in his Christian faith.