Kyla K.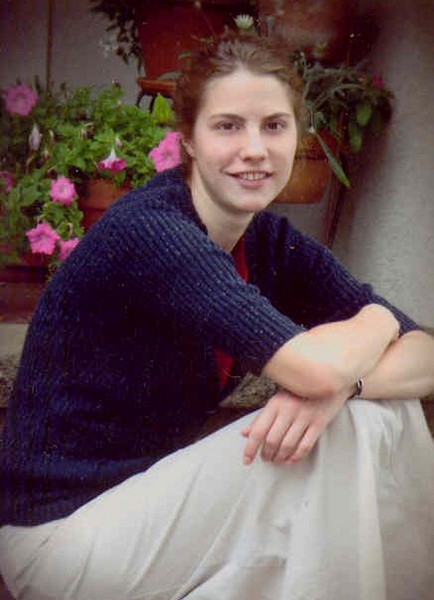 On October 5, 1990, Stan and Dawn K. became the proud parents of Kyla Rose K. Kyla has one older sister Andrea, who is married to Joe Ehnle, two younger sisters, Maura and Becca, and one younger brother Cade.
Over the past four years Kyla has been involved in many activities. She has been in National Honor Society, mock trial, cross country, volleyball, Quiz Bowl, band, and choir. She also was the boy's basketball manager. The classes she is taking this year are grammar, calculus, physics, government, web page design, textiles, accounting, and single survival.
Kyla's favorite color is yellow, and her favorite book is "Bronze Bow." She really likes grilled cheese sandwiches and frappes from B&L's. Her favorite subjects are textiles and psychology. Kyla really enjoys high school and just being with her friends and classmates.
If Kyla could spend a day with anyone, it would be her Aunt Teresa. Kyla says that her aunt spent lots of time with her nieces and nephews, and they always enjoyed their time with her. She also is a great role model. Kyla's future plans are to attend tech school and become an x-ray technician. In ten years Kyla sees herself working as an x-ray tech in a larger hospital. Kyla's advice to the underclassmen is to enjoy high school because it's only four years but also use it to help you.