Tyler T.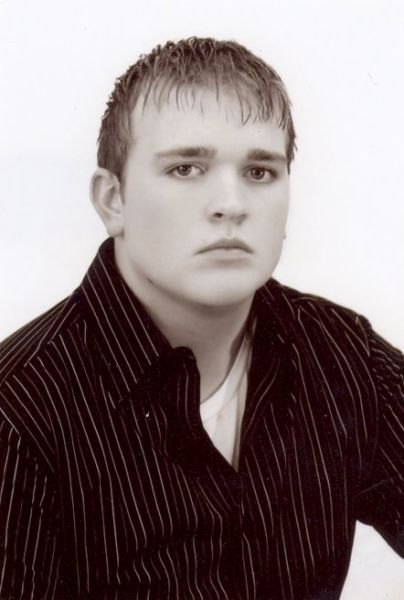 On April 1, 1991, Ron and Darsha T. welcomed their youngest son, Tyler. He has two older siblings, a brother Nate and a sister Amy, and two dogs, Kozmo and Jack.
Tyler has been involved in FFA, basketball, baseball, football, and golf throughout high school. He also participates in RCYF at the First Reformed Church. This year Tyler is taking American literature, vocational agriculture, single survival, Applied Woods IV, sculpture, and painting.
Tyler's favorites include the movie "Dumb and Dumber," the book "Pure Sunshine," and the TV show "South Park." He also likes orange chicken, the bands 311 and Sublime, the color black, and the subject video editing.
In the future, Tyler plans to go to Southeast Technical Institute for animation technology and live with a few friends. In ten years, he sees himself as the President of the United States. His most memorable high school moment was watching Lacie and Becca fight. His words of wisdom to underclassmen are "do what you want, don't let people tell you what to do."
If Tyler could spend a day with anyone, he would spend it with Bob Saget because he is the man. Tyler also wanted to let everyone know that he owns every Richard Simmons DVD.
Good luck in the future, Tyler.