Luke B.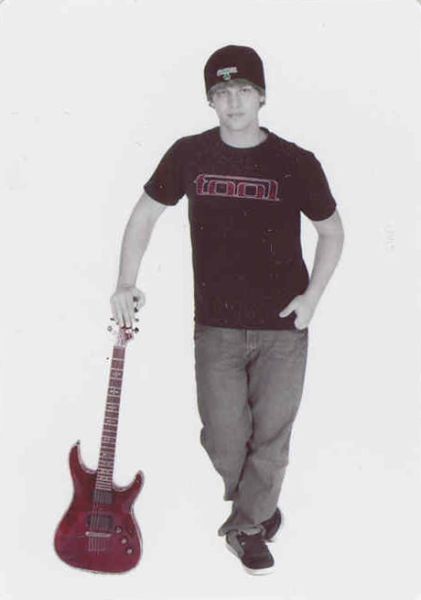 Luke B. was born to Gary and Pat B. on October 11, 1990. He was followed by his brother Lawrence. He also has a dog, April.

Luke has been involved in football, baseball, basketball, golf, jazz band, and Mock Trial throughout his high school career. He also participates in youth group at the United Church of Christ.

Luke is taking many classes this year such as calculus, speech, grammar, government, woods, and work study at Scotty's Paint and Body. Luke loves watching the movie "Saw" and the TV show "Family Guy." He is partial to the color blue. He likes the band Between the Buried and Me. Luke enjoys reading "Insomnia" by Stephen King. He also loves any Chinese food. Luke likes any subject except for math. Also, one of his favorite things to do is play guitar.

His future plans include attending college at SDSU and trying to do something in the music business. In ten years Luke sees himself still busy, probably living in Minneapolis or somewhere trying to make it big.
His most memorable high school moment was starting Mike Haggar on fire. If Luke could give any advice to the underclassmen, he would tell them, "Life's short; this is no time for regrets." If he could spend a day with someone, it would be his Grandpa B. because he never got a chance to meet him.

Good luck in everything you do, Luke!
Written by: Jaimee L.