T.J.H.
Huey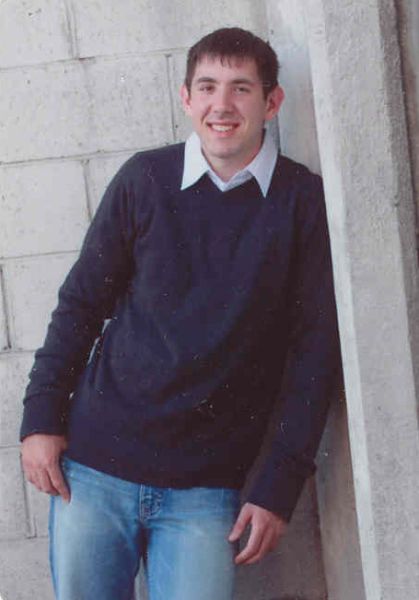 On December 15, 1989, Tom and Wanda H were blessed with their first of two boys, Thomas James, or as everyone else knows him, T.J. T.J. has one younger brother, Michael. He also has one dog, Fudge, and two cats, Cycle and Simon.
This year T.J. is taking grammar, business marketing, government, social psychology, horticulture, physics, accounting, advanced math, and single survival. Throughout high school T.J. has been involved in football, golf, track, bowling, International Club, Quiz Bowl, and Student Council.
T.J.'s favorite movie is "Happy Gilmore." He enjoys reading the book "Sphinx." His favorite color is blue. You can find him listening to any kind of music, watching "That 70's Show," or eating steak with mashed potatoes. His favorite school subjects include business marketing, accounting, and horticulture.
T.J.'s future plans are to go to college. In ten years T.J. sees himself married with a couple kids, living in a decent house, and having a good job. His most memorable high school moment is state football. If T.J. could spend one day with someone living or dead, he would spend it with his Grandpa Roy because he died when T.J. was one, and he doesn't remember him at all.
His words of advice to the underclassmen are, "Try your best and finish your homework!" T.J. is a wonderful student, and we wish him the best of luck in the future!
Written by: Danielle K