Tyler H.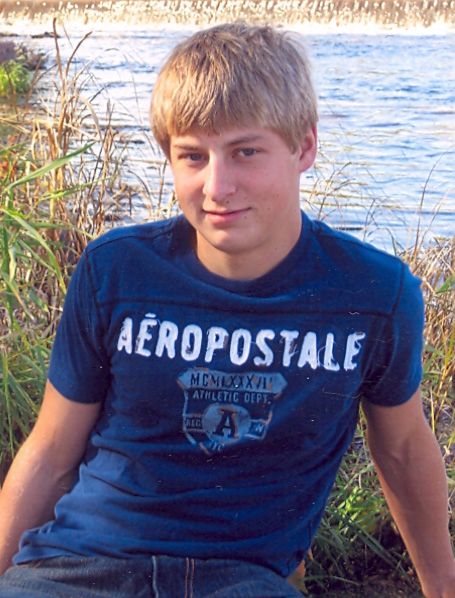 On November 4, 1990, Levi and Sharon H. welcomed their first son, Tyler. Tyler was later joined by two sisters, Jen and Brenda. He also has two dogs, Libby and Curly.

Tyler has participated in wrestling and football throughout high school. He ran track for one year and has been involved in FFA all four years as well. He has achieved all-conference and qualified for state in wrestling. He has also been on the honor roll. Outside of school, Tyler is a member of the First Reformed Church.

Tyler is staying busy in school this year, taking band, active chemistry, shop, metal fabrication, work study, and grammar. Tyler's favorites include the movie "Valkyrie," the color green, and the show "Family Guy." He also likes rock, oldies, and country music. He likes Italian food, and his favorite school subject is metal fabrication.

Next year, Tyler plans to attend college for agriculture. In ten years, he sees himself making lots of money and having lots of fun. His most memorable high school moment was state wrestling. Tyler would like to advise underclassmen to "take it easy."
Good luck in the future, Tyler!
Written By Shelley K.