Cody Z.
Best Dressed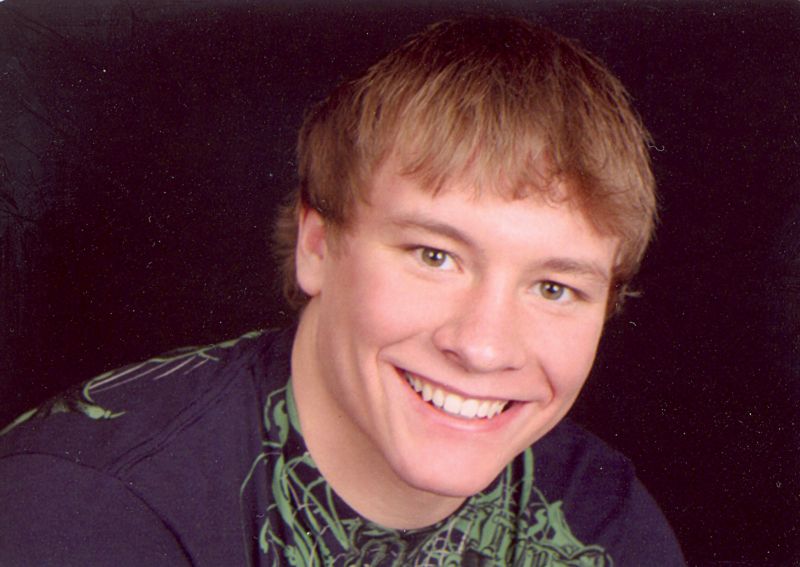 On February 1, 1990, Cody Z. was born to Brad and Liz Z.. Cody has a younger brother, Cole. He also has a cat, Lucky, and a dog, Whitney.

Throughout high school, Cody has been involved in baseball, track, football, and wrestling. Besides his participation in athletics, he attends church at the Christian Church of Disciples. Cody's honors include being on the honor roll and earning letters in track, baseball, football, and wrestling.

The classes Cody is taking this year are agriculture, today's family, drawing, speech, horticulture, natural resources, metal fabrication, and grammar. Cody is fond of the movie "Never Back Down" and the TV show "Sports Center." He enjoys listening to Lil' Wayne. He also loves the color blue and Chinese food. Cody likes reading the book "A Million Little Pieces." He also enjoys Vo Ag and any class with Mr. Postma.

Cody's future plans are to attend a four year college, and after that, he doesn't know. In ten years he sees himself married with kids and a job. Cody's most memorable high school moment was the state football championship. If Cody could give any advice to the underclassmen, it would be, "Live your high school days to the fullest." If he could spend a day with someone, Cody would choose either fishing with his grandpa because he was the man or John Morrell because he loves hot dogs.

We wish you good luck in everything you do, Cody!
Written By Jaimee L.