Caitlin D.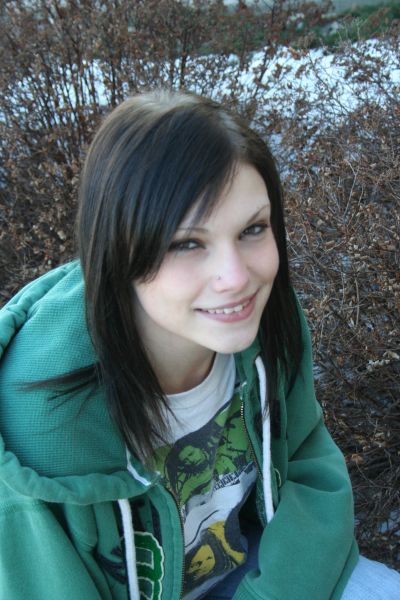 Caitlin D. was born on April 2, 1991, to her parents John and Deb. She now has two brothers, Matt and Austin, a stepmom Kim, and a stepbrother Alex.

Caitlin is currently taking American history, child development, government, psychology, and horticulture. Her favorite movie is "The Notebook," and she likes to listen to any kind of music. Her favorite colors are black, red, pink, and blue. She likes the book "Tweak" and the show "CSI." Her favorite food is spaghetti, and she likes the classes child development and psychology.

In the future, Caitlin plans to go to school, get a good job, and make a lot of money. In ten years she sees herself far away from Rock Rapids. Her words of wisdom to the underclassmen are, "Work hard, and it'll pay off your senior year."
If Caitlin had the chance to spend a day with anyone, she would spend it with Jimi Hendrix, because he was a great musician, and he was left-handed like she is.

Good luck in the future, Caitlin!
Written By Shelley K.