Alex A.
Ahders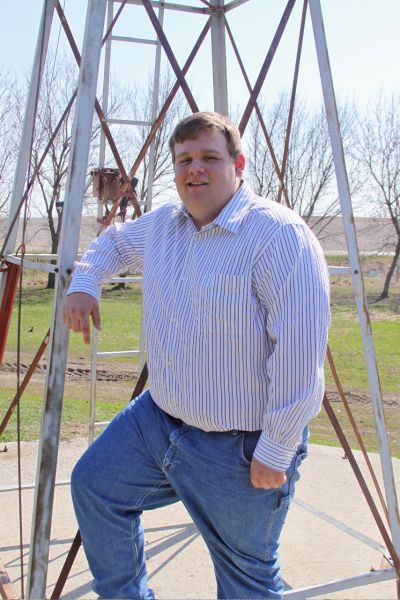 Alex William Ahders was born on March 4, 1991, to parents Clark and Marcene. He has a younger brother Austin and two dogs named Rex and Tucker.
During his high school career, he has participated in Quiz Bowl, jazz choir, band, jazz band, and choir. He is the FFA president and treasurer of the senior class. Alex also participates in Immanuel Lutheran Luther League at his church.
This year, Alex has a very busy schedule. He is taking government, single survival, Applied Woods IV, horticulture, accounting, speech, grammar, and agriculture business. His most memorable high school moment was watching the football team win state in 2006.
When Alex isn't busy with school, you can find him watching the movie "Step Brothers" and listening to classic rock and country. he enjoys reading the book "150 Years of the International Harvester" by C.H Wendel. While watching his favorite T.V. show "Family Guy," you can see him wearing his favorite color, red, and eating his favorite foods, steak and burgers. Alex's favorite subjects in school are vocational agriculture and shop.
If Alex could spend time with anyone living or dead, it would be his Grandfather Alfred Ahders because he died when Alex was 3 years old.
Alex's future plans include attending a two-year college for something in agriculture or business. Some words of wisdom from Alex are "High school goes faster than you think; take your time and do the work." Alex, we wish you the best in the future!