Kip B.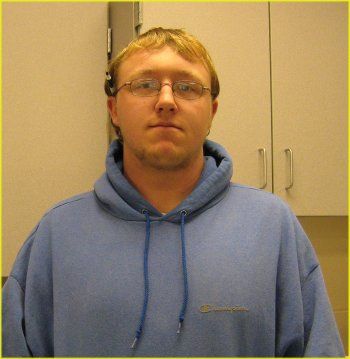 Kip Borman was born on September 10, 1988, to his parents Tom and Vicki Borman. His family also includes his older brother Eric and his dog Hemi.
This year Kip is taking band, Applied Woods III, government, work study, natural resources, and basic writing. He has participated in band and bowling all four years. He has also been in both Jazz Band I and Jazz Band II.
Some of Kip's favorites include Star Wars movies, the show Family Guy, and music by Disturbed. His favorite color is plum crazy purple, and steak is his favorite food.
When asked if he could spend a day with anyone he chooses, Kip says that he would spend time with Richard Petty because he is a NASCAR legend. After high school Kip plans to go to Minnesota West for power sports technology. He also hopes to own his own business sometime in the future. His favorite high school memory was going to state jazz band, and to underclassmen he offers these words: "Git 'r done!"
Good luck in getting everything done and have a great future, Kip!