Craig B.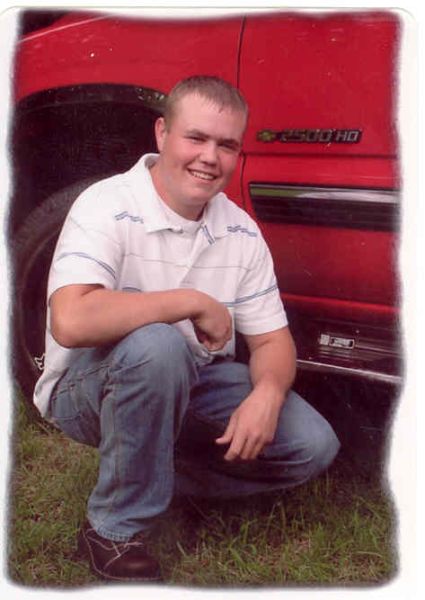 On May 17, 1988, the Bosma's were blessed with a wonderful baby boy named Craig Bosma. Craig has one brother, three sisters, one brother-in-law, and two nephews.
Some of Craig's favorites consist of, the movie 8 Seconds, country music, blue, the book Successful Farmer, steak, shop, and the TV show Two and a Half Men.
Craig has been in FFA and has been on the high honor roll throughout all of high school. This year he is keeping busy with government, ag business, CAD, Novel II, work study, natural resources, construction tech, and speech.
After high school, Craig wants to attend a two-year tech school for dairy science and someday hopefully own his own dairy. In ten years, Craig sees himself married with kids and hopefully farming.
Craig's most memorable moments in high school were when he cut his finger in shop, and when Dustin Reck started on fire.
If Craig could spend one day with anyone in the world, it would be his dad Kelly Bosma because he passed away when he was younger, and he did not have the chance to get to know him very well.
Craig, good luck in the future!