Britney H.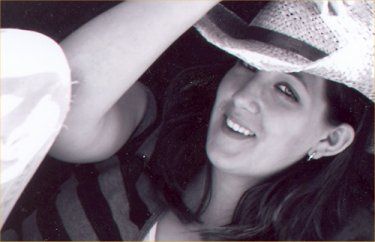 On June 5, 1989, Britney Huisman was born to the parents of Todd and Charlene Huisman. Britney has many family members. She has one brother, Chris Huisman, who is married to Amanda Huisman, the Father of their daughter, Josie. Her sister Amy Fluit is married to Eric Fluit, and they four daughters. She has another sister, Ashley, and she has one daughter. She also has three dogs, Cocoa, Rusty, and Lady, and has lots of cats.
During her senior year, Britney plans to participate in bowling. She is currently taking government, business marketing, work study, psychology, Spanish II, office technology, horticulture, single survival, and American Basics. Her favorite subjects in high school were psychology and math. Her most memorable event in high school was when her car got keyed in the parking lot. Britney's achievements was making the honor role throughout her high school career.
Her favorite movies are Enough and The Wedding Singer, or anything with Adam Sandler. She likes all kinds of music, but her favorites are rap, hip hop, and country. She likes watching MTV and One Tree Hill while eating her favorite food, watermelon. She also likes the books Lucas and Go Ask Alice, and lime green. Her favorite hobby is racing, and her favorite car is a Camaro.
Britney is hoping to attend college and major in something along the lines of accounting. In ten years she sees herself out of college and with a steady job. She also wants to be in a serious relationship, living in a small town, and wishes to own a brand - new Camaro.
If Britney could give any advice to the underclassmen, it would be, "Be who you are, not who other people want you to be." If she could spend one day with someone, it would be her Grandma Harriet, because she never got to meet her, and wants to know what she was like, and also, because she is named after her.