Tyler K.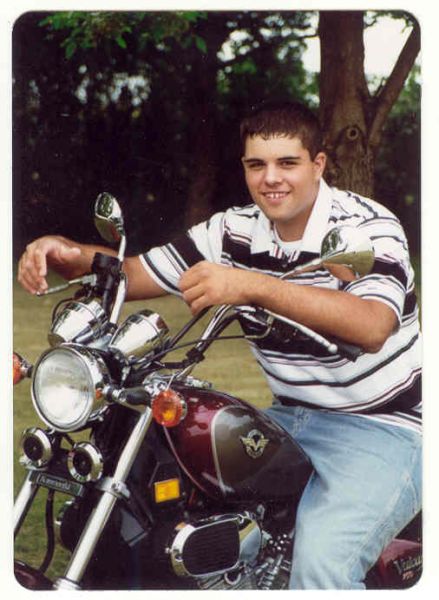 Tyler Klaassen was born on August 11,1988, to Lonnie and Marcia Klaassen. He has an older sister Traci and a younger brother Kyle. He also has one dog named Ally.
Classes that Tyler has been taking his senior year are advanced metals, shop, ag. business, cad, work study, single survival, speech, government, and mechanical cad. Other activities that Tyler has been involved in at Central Lyon are football for two years, and FFA for four years. Out of school, he attends church at Saint Mary's Catholic Church, and he has worked for Krusedale Holsteins for two years. As a high school student, Tyler has been awarded the Crop Production Award for two years and has been an honor student all four years. His most memorable moment during high school was when Dustin Reck's leg started on fire. He also gives some very helpful words of wisdom to underclassmen, "You have your whole life to work, so you might as well start now."
Some of Tyler's favorites are the movie Rudy, country music, green, the book Of Mice and Men, steak and potatoes, shop class, and That 70's Show.
Tyler's future plan is to go to a two year school, and in ten years he sees himself farming away.
If Tyler could spend one day with someone he would like to spend it with his grandpa Ashby because he had died before he ever got to meet him.
Tyler Klaassen's great work ethic and bright spirit will surely bring him a lot of success for many years following his high school career.