Owen F.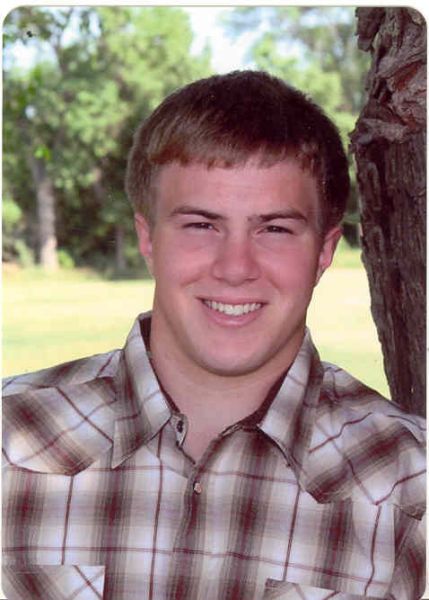 On June 23, 1989 to Don and Robin Fastert were blesses with their third son Owen Fastert. Owen has two older brothers Tony and Josh. Also included in his family are dogs named Jake and Jade, and cat named Miss Molly.
    Some school activities that Owen has been in include football, wrestling, chorus and musicals all four years of high school. Owen has lettered in football and wrestling.
    In Owen's free time he enjoys watching his favorite movie Super Bad or listening to rock music. Some of his other favorites would be the color green, the book Holes, hamburgers, math, and watching Survivor. One of Owen's most memorable moments in high school was winning the state championships in football. After high school Owen plans to attend Iowa Central in Fort Dodge, Iowa, for construction and in ten years he hopes to see himself married with kids and living in a small town.
    If Owen could spend one day with someone dead or alive he would choose his grandpa Bob Schol because he didn't get the chance to know him. Owen's words of advice to the underclassmen are "Befriend the teachers, and be nice to everyone." Owen has been a great student and friend to many here at Central Lyon and wish him luck in the future.