Arthur G.
FFA Art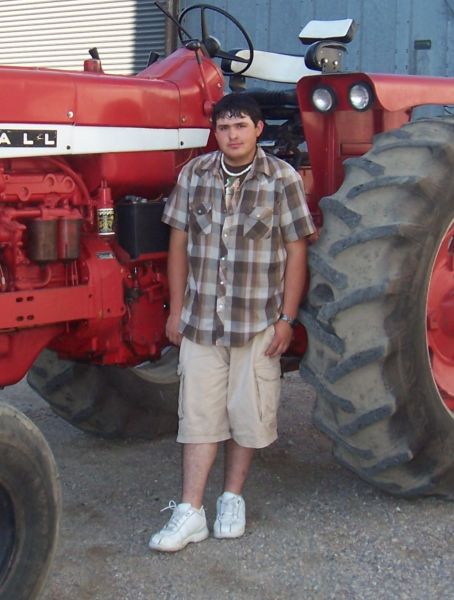 Art Grimes was brought into the world on January 11, 1990. Today, he lives with Barb, his mother, and several pets, including: goats, cows, rabbits, cats, sheep, chickens, dogs, and ducks.
This active member of the Central Lyon FFA Chapter is also involved in bowing, United Clovers 4-H Club, and is a member of the United Methodist Church. This year, some of the subjects that Art is taking are band, chemistry, government, ag. business, speech, American literature, accounting, work study, and natural resources.
Art's favorite movie is Superbad and he loves music in the genres of country and rock. His food that he enjoys to eat is steak and his favorite color is John Deere Green. Art's favorite book is Fallen Angels and also likes the t.v. show Supernatural and Ag PhD. Art also loves Chevrolet vehicles and the subjects shop and agriculture.
Art's future plans include attending a two or four year college and pursuing a degree in an agriculture related field. Looking down the road ten years, he sees himself out of college with a degree, settling down with a family, and farming and raising livestock. His most memorable moment from his high school career is watching Central Lyon become the 2006 2A State Champions in football. Art's words of wisdom to underclassmen are, "Follow your dreams; don't hold yourself back." If he could spend one day with someone living or dead, he would spend it with his great uncle Walt. "I would like to spend a day with him because he and I had a lot in common and I have only met him a few times." said Art.
This senior is always willing to lend a helping hand. He has shown hard work and effort during his high school career.