Josh V.T.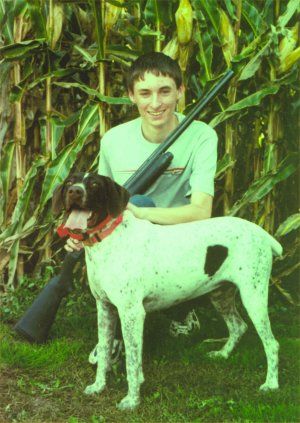 On June 30, 1988, Josh Allen Vanden Top came blinking into this world. Josh was welcomed into this world by proud parents Rodney and Brenda Vanden Top. Josh's family also includes Josh's younger sister Kathryn, younger brother Travis, and his lovely dog Annie.
While in high school, Josh has participated in baseball and has been an active member of the First Reformed Church. In his senior year of high school, Josh is taking metal fabrication, Applied Wood IV, computer-aided drafting (CAD), mechanical computer-aided drafting (CAD) psychology, accounting, natural resources, web page design, single survival, basic writing, and government. Josh's favorite high school memory was of playing baseball his freshman year in the Metrodome in Minneapolis. His words to the underclassmen are simply to enjoy high school while you can. Josh applies those some words of wisdom to his own life, utilizing his time doing the things he enjoys most. Josh really enjoys kicking back and having some good old fashioned fun. He is an avid NASCAR fan, and he watches the races religiously. In addition to this hobby, Josh loves the outdoors. Fishing and hunting are two of his favorite ways to pass the time. Josh also enjoys watching the movie Black Hawk Down, reading the book Black Hawk Down, watching the T.V. show E.R., and listening to country music. Josh's list of favorites also includes the color red, chili soup, and shop class.
Josh's future plans consist of attending a tech school next year, finding a satisfying job upon completion of school, and possibly settling down with a family. In ten years, he sees himself doing something he enjoys with the support and love of a family. If Josh could meet and spend the day with anyone he so desired, he would spend the day with Dale Earnhardt, because he thinks that would be a very interesting experience.