Brett B.
Baller Brett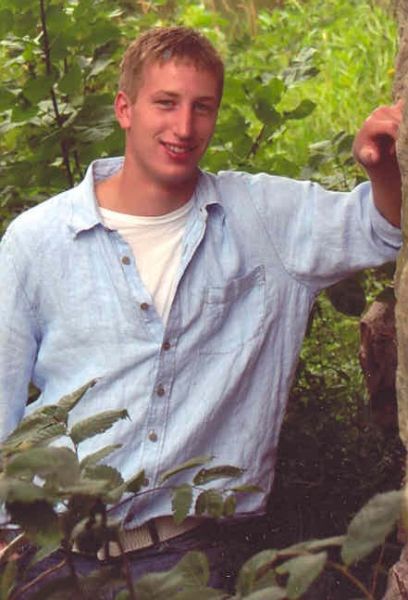 He enjoys ice cream, and his favorite subjects are novel, advanced math, and chemistry. He likes to read the Bible and he also enjoys Christian music. In addition to these favorites, this basketball fanatic loves his family and the color blue. Who am I talkin' bout Willis? I'm talking about Brett Busch, because his favorite t.v. show is also "Diff'rent Strokes."
On September 20, 1989, Curt and Diane Busch gave birth to their first baby boy, Brett. Brett also has a brother Clayton, a sister Heather, and a dog Nellie.
Brett moved to Central Lyon when he was a sophomore, and has already been a big part in the Central Lyon athletic department, participating in football, basketball, and track. He attends First Reformed Church in Rock Rapids, where he attends RCYF. Brett's schedule is packed full of subjects, which include: advanced math, psychology, physics, Novel II, web page design, work study, single survival, and social psychology.
Brett's future plans include going to college, getting a job, and retiring. In ten years, he sees himself in a good-sized city.
While he was looking back on his high school career, his most memorable moment was his mission trip to Tennessee. Brett's words of wisdom to the underclassmen are, "Give it your all in all you do, but make sure you have time to be a kid and have fun." Brett was also honored with being accepted into NHS, along with being named 3rd team all-conference in basketball.
If Brett could spend one day with someone he would spend it with Jesus Christ. "He is God, and I love him," says Busch.
Brett Busch continues to strive for excellence academically and athletically. Whether he is kicking a game-winning field goal, studying hard for a test, or throwing basketballs into the hoop, this senior is sure to leave his mark.