Robert M.
Bob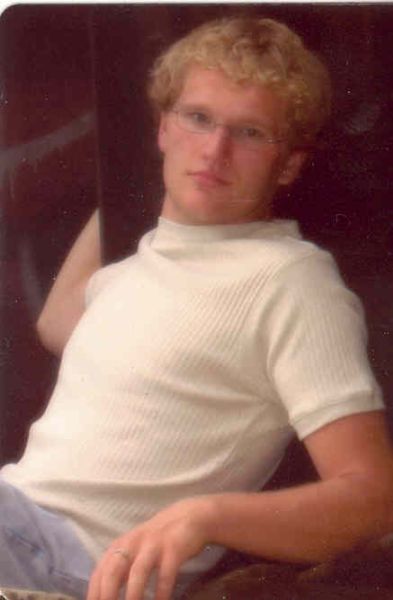 Robert Meyer was born on February 22, 1990. There are seven other people in Bob's family including his dad, Roger; his mom, Deb; his brothers, Roger Jr. and Rick; and his sisters, Melissa, Megan, and Miranda. Bob also has several pets, including one dog, a turtle, and a few cats.
Throughout high school Bob has participated in a variety of activities including football, basketball, track, and international club. This year he is keeping busy, too, with a schedule of classes including government, calculus, business marketing, physics, grammar, Novel II, industrial tech, social psychology, and single survival. Bob has attained the high honor roll all four years in high school.
Outside of school, Bob attends Immanuel Lutheran where he is treasurer of their youth group. Bob has volunteered and served on several service projects as well. He has helped at the Banquet in Sioux Falls and has also gone on mission trips to the Dream Center in Los Angeles and to Guatemala.
On Bob's favorites list you will find the movie Blood Diamond, the book Math is Fun, and any show on the Discovery Channel. Bob enjoys light rock music, R&B, Pop, and alternative music. His favorite color is dark blue, his favorite word is "rock", and his favorite food is pizza. Bob jokes that his favorite subject is "9th hour," of course after school. But in school he does enjoy calculus, physics, psychology, and Novel II. He is also looking forward to single survival next semester.
Among Bob's future plans include going to college, finding a job, and then getting married and having a family. In ten years Bob believes that he will be working and well on his way to his goals.
Bob's favorite high school memory was the day when he fell asleep in Novel II and Mr. McDonald didn't notice. For words of wisdom, he offers "Think about the consequences of your actions. You never know what will come back to meet you in the future. Be kind to others and treat them with respect, and the consequences will be generous to you." If Bob had a free day to spend with anyone, he would choose either of his grandfathers. He explains that he would love to learn more about them and really get to know them. Bob would like to say thanks to all of those who taught him, to his friends, and to his family for all the things that are too great to list.