Derek V.
Beeker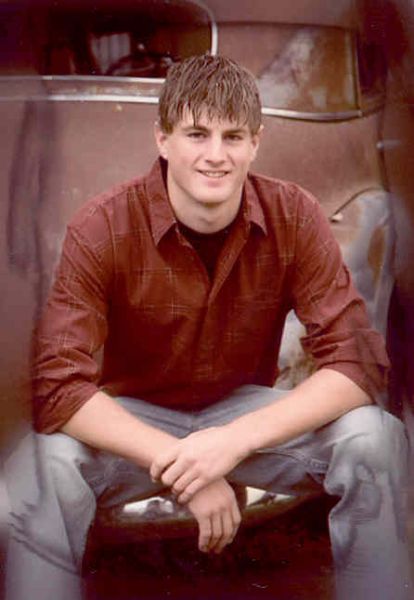 Rebecca and Timothy VerBeek welcomed Derek VerBeek into the world on December 12, 1989, with love. Derek's siblings include Kendra and Dalton, and he has three dogs: Gunner, Kota, and Karen.
Derek has been a very active student at Central Lyon for the past four years. He has participated in all areas of sports, including football, basketball, baseball, and track. He is involved academically by being in the band and an Officer at Large for the FFA chapter. His class schedule includes band, psychology, government, agricultural business, physical education, single survival, chemistry, horticulture, natural resources, and speech. Taking a look at his classes he really takes to heart his words of wisdom for underclassmen: "Stay on the north end of school as much as possible, except when in Mr. Maxwell's class."
Some of Derek's enjoyments are the movie Superbad, the music genre rap, the color black, the book Big Red, ham sandwiches, and anything on the television station ESPN.
Derek's plans for the future are to attend college, get married, have five kids, and two dogs. In ten years he simply sees himself in a business suit. When looking back on his past four years in high school, he recalls his favorite memory being the football state championship. He keeps football close to heart which is why he would want to spend one day with his favorite football player, Darren Sharper, if he had a chance to.
Derek has contributed in many areas of Central Lyon which will only lead to success in the future.