NEW middle school marching band uniforms!
purchased in the summer of 2010
This the design for the NEW Central Lyon Middle School Marching Band Uniforms!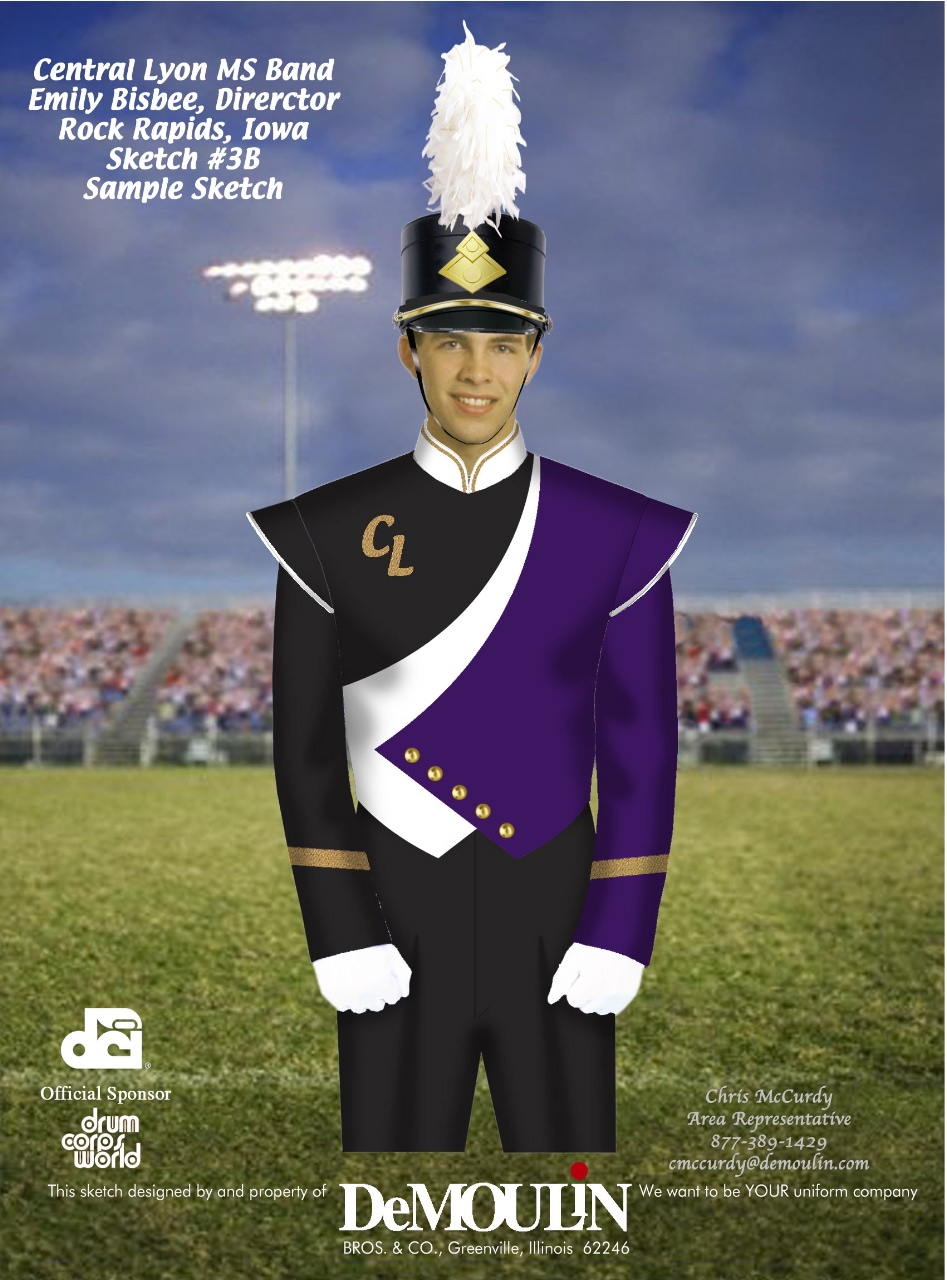 The uniform is made of an 11oz polyester and includes a zipper back.  This makes the uniforms light weight, comfortable, and easy to put on.  The custom black pants have a bib top with a snap hem line.  This will allow the pants to fit a 12'' height range.  The shako(hat) with plume(feather) is included in the purchase.
These uniforms are a much needed update to the 33 year old uniforms the middle school band previously wore.  They will last the band for many years and help them in building a competitive marching band program at Central Lyon school!
New uniforms are a great expense, but well worth the while.  100% of the funds were donated/raised for the new uniforms and the band sincerely thanks each and every one of its' donors!
Click here to view Donor List.