Tylyn B.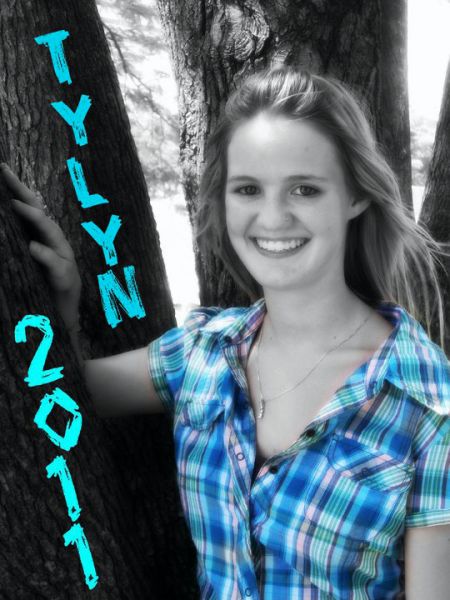 Photogenic Tylyn

On February 19, 1993, Tylyn was welcomed into the world by Tami Schneckloth and Gary Blackburn. Tylyn has a brother, sister, and three step-sisters.

During high school Tylyn has participated in football and basketball cheerleading. She has also been involved in tennis. Outside of high school she has been active in gymnastics and several forms of dance.

Tylyn's senior year consists of American government, speech, English, math, and science. Her favorite class is government. Tylyn's most memorable moment in high school was her junior prom in Burlington Junction, Missouri.

During her free time, Tylyn enjoys listening to country music and spending time with friends and family. She enjoys watching "House" and Shrek: The Final Chapter." She also likes to read Lurlene McDaniel books. If Tylyn could spend one day with someone, she would choose her mother because her mom is her hero and she really looks up to her.

When asked to state words of wisdom to the underclassmen, Tylyn said, "Enjoy every day of your high school years because you'll never get them back."

After high school, Tylyn plans to go to college to become a physical therapist or photographer. Good luck, Tylyn, in your future plans!
Written By: Ashley B.