Ross Ackerman
WAY TOO TALL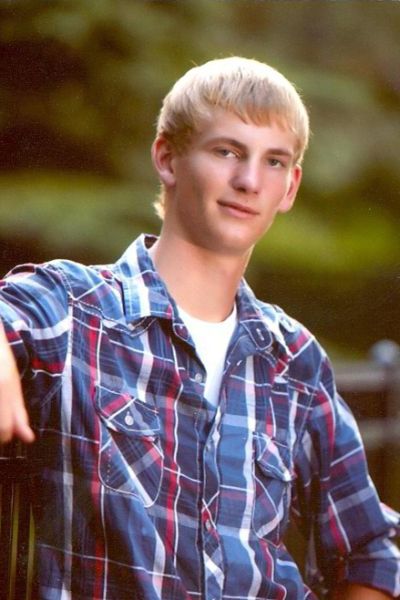 On October 30, 1993 Dave and Roxanne Ackerman were blessed with their second child and only son, Ross. Ross has three sisters: Abbie, Kelsey, and Lexi. Also in his family he has a dog Brody.
During his high school career, Ross has done all sports. For four years Ross has participated in football, basketball, track, and baseball. He is also in NHS and International Club. Ross attends the Third Avenue Youth Group, where he is the president.
Ross's senior year consists of study hall, shop, human anatomy, consumer/business math, foundations of education, college algebra, psychology, single survival, government, grammar, and human relations.
Some of Ross's favorites are the color red, the book "Where the Red Fern Grows," the movie "Shawshank Redemption," and the shows "Family Guy" and "That 70s Show." He also enjoys eating shrimp and listening to country music. Some of the classes he likes most this year are shop and foundations of education. Ross also loves the Iowa State Cyclones!
Some of his most memorable high school moments were the great times he has had with his friends in sports. Also, he will always remember the Beef Bowl 2011.
In the future Ross plans to go to college at either ISU or UNI and would like to major in education. In the next ten tears he sees himself still living in Iowa with a nice job and family.
If he could spend one day with anyone Ross, chose his grandma Ackerman. He says, "She has passed away recently, and she was a great woman."
Some of Ross's words of wisdom are, "It's about whom you know, not always what you know. So get to know some of the great people here at Central Lyon."
The last thing Ross would like everyone to know is the score of the Iowa-Iowa State game was Iowa State 44 and Iowa 41; Ross enjoyed that victory very much!
Good luck, Ross!
Written by Nani Thomas