Louis Reuvers
Louie Louie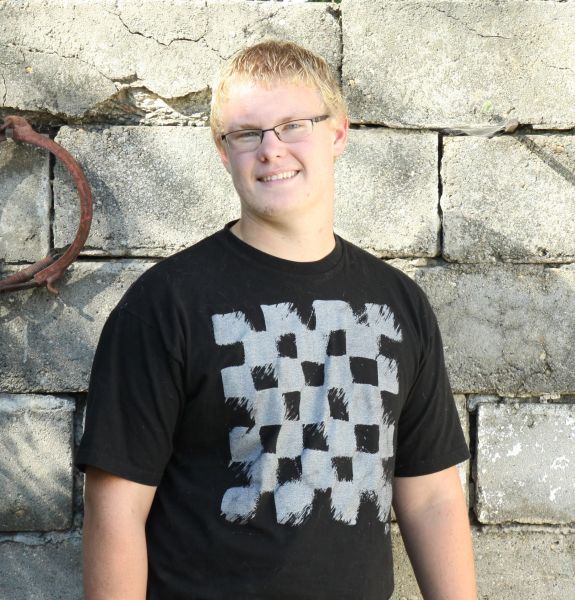 The year is 1993 on the fifth day of August. New life had been brought into this world, and he would forever be known as Louis James Reuvers. In the current day, Louis lives with his parents Kathy Franken and Dennis Reuvers along with his two dogs, Sonny and Oreo.
During the Central Lyon school year, Louis has taken a number of courses: accounting, reading American literature, speech, and agricultural business. His favorite class he has ever taken has been shop class. Louis has, at the same time, been an active part in the Central Lyon football team as well as its FFA group and also enjoys taking part in Harbor Lights Youth Group and RCYF activities.
Louis has said that he has no preference in favorite genre of music, his favorite movie is "Rudy," he finds the color black pleasing, he enjoys reading the Harry Potter series, and his favorite television show is "That 70s Show." Louis also enjoys consuming mashed potatoes and gravy, which just so happens to be his favorite food. If Louis could spend the day with anyone one person in history, he would choose to spend the day with Adolf Hitler just to see how crazy he was.
Louis hopes that in the future he will be able to go to college for diesel mechanics and then some day move on to own his own farm. Going along with this dream, Louis can see himself living relatively close to home on an acreage.
Louis's most fond memory of high school was when Eric Clasen accidently pulled the fire alarm. A word of advice that Louis wants to pass on to younger classmates is "Do your work!"
Written by Zach Henrickson