Ryan McCarty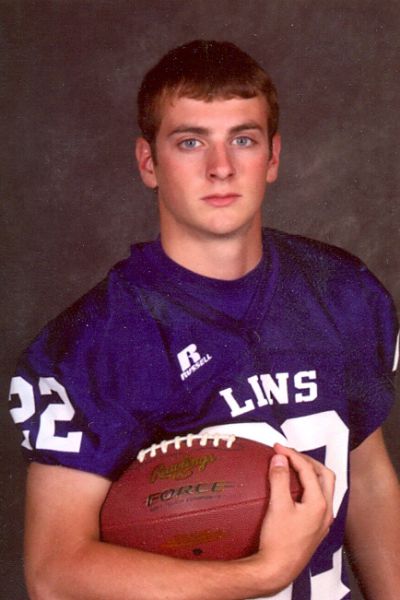 July 16, 1993, Ryan was born the second child of Mark and Renae McCarty. He looks up to his father and older brother, Kevin, when he helps around the family's business, McCarty Motors.
Ryan has been involved with baseball, football, and track while at Central Lyon. Some subjects he has been taking this year are band, government, Novel II, business math, and work study. He enjoys movies like "The Godfather" or "Band of Brothers," and TV shows like "Family Guy" or "Steven Colbert Report." Ryan loves the book, The Jungle, Italian food, and the color red.
A cherished high school moment of Ryan's has been attending state track for two years in a row. Some words of wisdom to the underclassmen include, "Enjoy it while you're in high school." Ryan said if he could spend a day with anyone, it would be his Grandpa Tom, since he never met him, and looks up to him as a role model. Future plans include attending Iowa Lakes for business, and in ten years, he sees himself having a family with a couple kids and a steady job.
Written by Eloisa Robison