Shawn VanBruggen
Shawn Ballin'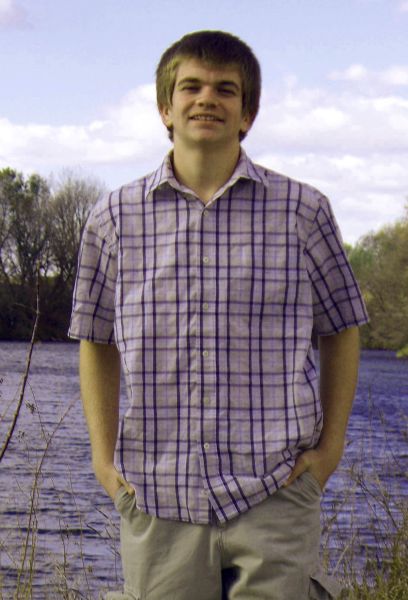 On February 17, 1994, Kevin and Barb Van Bruggen were blessed with their fourth child, Shawn. He has one brother named James and two sisters named Jenny and Sarah. In high school Shawn is involved in many activities. He is in baseball, basketball, quiz bowl, band, jazz band, and he is the vice-president of National Honor Society. He also has a very tough schedule. It consists of human anatomy, band, AP calculus, AP Spanish, grammar, and physics.
He has many favorites. Some of these favorites include the book "Night," the movie "October Sky," the color red, and the subject math. You could see him watching the TV show "The Big Bang Theory," listening to rock music, and eating chicken fettuccine alfredo. His future plans include going to a four year college, majoring in economics, becoming a stock broker, then having a retirement full of playing golf, tennis, and gardening strawberries. His most memorable high school moment was going to the ILCC jazz band contest. If he could spend one day with anyone, it would be Bill O'Reilly because he is both an interesting and nice person.
His words of wisdom are "get your priorities straight." Good luck with your future plans, Shawn!
Written by Jarod DeBey