Kendra Schleusner
Blonde Ambition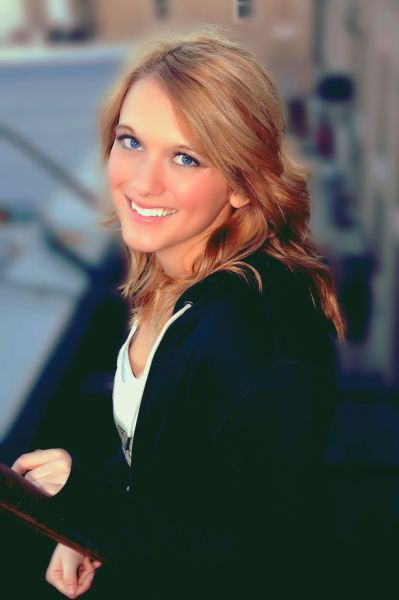 Four days before Halloween in the year 1993, Kendra Kate was born into the Schleusner family. Dave and Marilee had Natalie five years before Kendra. As a family they have a dog, Lucy, and a cat named Ricky.
Kendra has been involved with volleyball, softball, golf, international club, speech, band, jazz band, choir, school musicals, and jazz choir. She attends Third Ave. Youth weekly. You can catch Kendra wanting her favorite movies, "Kick-Ass" or "Baby Mama," or the television show, "How I Met Your Mother." Her iPod is filled with the Beatles, Kid Cudi and Blink-182.
Kendra's most memorable moment in high school includes her dog throwing up in her speech class, after giving her presentation. Any words of wisdom for underclassmen would be to not get caught up in drama.
Kendra plans on going to Minnesota State University in Mankato for graphic design. She hopes to be working in advertising and working towards being an art director.
Written by Eloisa Robison