Jimmy Cahoon
GMC Jimmy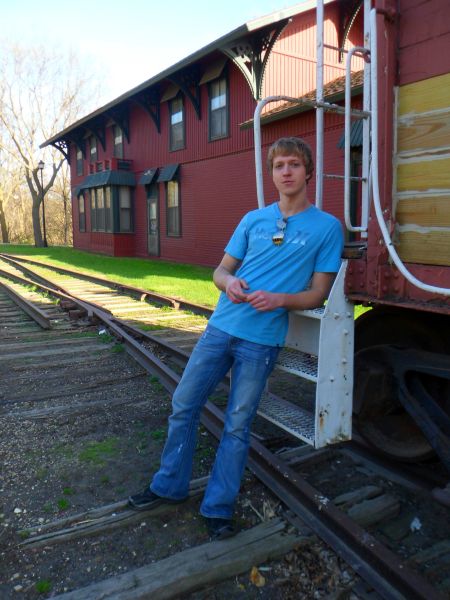 On January 25, 1994, James Maxwell Cohoon was born to Kert and Tracy Cohoon. He has two brothers, Micky and Konnor, and a pet dog named Benjamin.
During his senior year, Jimmy has taken physics, calculus, government, business math, and grammar. After high school, Jimmy would like to be a successful civil engineer with a garage full of sports cars. In ten years, he sees himself in a big city making lots of money.
Some of Jimmy's other favorites include the color blue, math, and post hardcore metal. When he's not watching his favorite movie "Boondock Saints II," Jimmy could be found watching his favorite T.V. show "Family Guy," or reading his favorite book "Eragon." Jimmy also has a love for motorcycles and cars. If Jimmy could spend a day with anyone, he would choose the inventor of Ramen Noodles so he could ask how he or she invented such a wonderful product.
Jimmy's advice to the underclassman is this: "Work hard now so you might not have to later. Good luck in the future, Jimmy!