Chris Ladd
Everybody Loves Chris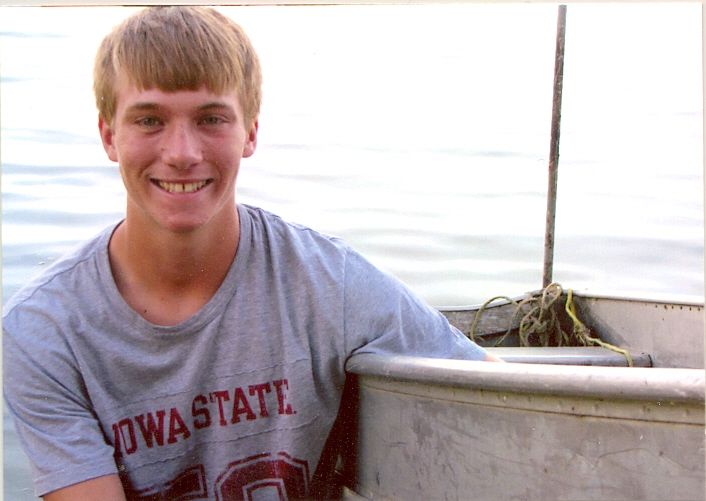 On February 27th, 1994, Christopher Ladd was born into the family of Robert and Brynn Ladd. He has two older sisters, Jenny and Allie Ladd. This year, as a senior, Chris is involved in band, choir, jazz band, cross country, basketball, baseball, quiz bowl, and International Club. He is taking classes in physics, AP Calculus, AP Spanish, psychology, government, and grammar. Chris has also been accepted into the National Honor Society. In the community, he attends 3rd Avenue Youth Group.
Chris's favorite movie is "Fast Five." He enjoys alternative music and the color red. He likes eating pizza and watching "Hawaii 5-O." His favorite sport is soccer, and he enjoys watching the 49ers play. His most memorable moment in high school was beating MOC as the starting pitcher.
Chris plans to attend Iowa State University and wishes to travel the world. If Chris could spend the day with any person living or dead, he would choose his Grandpa. Chris said he wishes he would have gotten to know him.
Chris's final words of advice and wisdom to the underclassmen before he graduates are to work hard and have fun!