Trent Loger
Hot Rod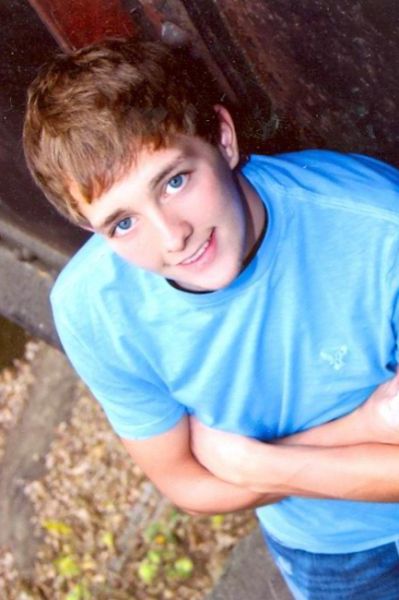 Trent Loger was born on March 21st, 1994, into the family of Todd and Pat Loger. Trent also has one older brother, T.J.
In high school, Trent has been involved in football and FFA and is this year's sentinel. This year in high school, he is taking CAD, metal fab, Applied Woods IV, novel, government, and work study. While in high school, Trent was September's student of the month.
Trent enjoys watching the movie "Joe Dirt," listening to rap music, and watching Tosh.O. His favorite color is orange, and he enjoys going to eat at Buffalo Wild Wings. His favorite subject in school is shop and he enjoys racing with the Beyenhofs.
Ten years from now, Trent can see himself farming. His most memorable high school moment was winning the Beef Bowl during football. If he could spend one day with someone living or dead, he would spend it with his Grandma Loger.
Trent's words of wisdom for underclassmen would be to take as many classes in the north end of the school as possible. Good luck in the future, Trent, and enjoy the rest of your senior year!
Written by Rebecca Wessels