Matthew Clauson
Crazy Clauson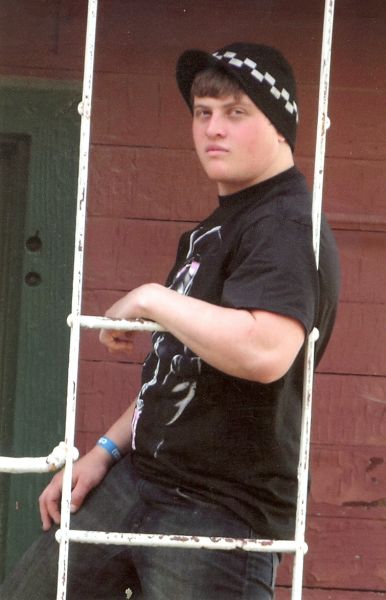 Matthew J. Clauson was born on April 26, 1994, to Stephanie Bickerstaff and Matt Clauson. His family also includes his step-dad Bob Bickerstaff and step-mom Mellisa Clauson, two brothers, Mason and Bryce, and his sister, Becca.
In high school Matthew has been involved in many activities including football, golf, track, and wrestling. In his spare time you might find Matthew watching "Family Guy," "Workaholics," "Swamp People," or "American Dad" or listening to rap music. His favorite movie is "Project X," and his favorite book is "Pet Semetary."
If Matthew could eat anything he would choose either pizza or steak and his favorite colors are black and lime green. This year for classes Matthew is taking government, horticulture, novel, speech, and U.S. history. Of those his favorite is horticulture. His favorite high school memory is doing a push-off in the parking lot against Kyle Klaassen.
Matthew's future goals consist of being an auto mechanic at a Ford or Mitsubishi dealership and ten years down the road possibly owning his own shop or racing dirt bikes. If he could spend one day with someone, he would spend the day with Tech N9ne to make a record with him. If Matthew could give any advice to underclassmen he would tell them, "Take advantage of the time you have here; it goes by too fast." Good luck achieving your goals in the future, Matthew!
Written by Mackenzie Smith