Jaren Shrick
Schricky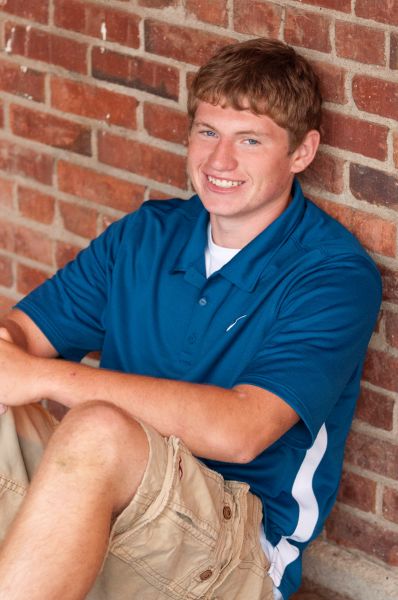 Jaren Lee Schrick came into the world on May 1, 1993. His parents are Jeff and Jodi Schrick, and he has two brothers named Jesse and Jace.
Jaren has been in football, basketball, baseball, and International Club all four years of his high school career. He has also been in choir for three years, jazz choir and track for two years, and National Honor Society for one year. Jaren has been on the All-Conference basketball team and the All-District academic football and basketball teams. He has also received the scholastic scholarship from UNI. He is currently taking the classes AP calculus, college algebra, human relations, human anatomy, physics, and single survival. Jaren also finds time to attend First Baptist Church in George. Jaren's most memorable high school moment was when the football team beat West Lyon with a last second touchdown.
In his spare time, Jaren enjoys watching "The Big Bang Theory" and reading "Hunger Games." His favorite color is green, and his favorite school subject is history. His favorite movie is "Forrest Gump," and he enjoys eating Asian Zing wings at Buffalo Wild Wings.
Jaren plans on going to Iowa State or UNI and dreams of becoming a college history professor. If Jaren could spend one day with anyone, he would spend it with Theodore Roosevelt because he "talked less and took action, and he was one of our country's greatest presidents." Jaren's words of wisdom are, "Live by the words of Theodore Roosevelt, 'When you play, play hard; when you work, don't play at all.'"
By Seth Hoogendoorn