Martina Peterson
Joyful Martina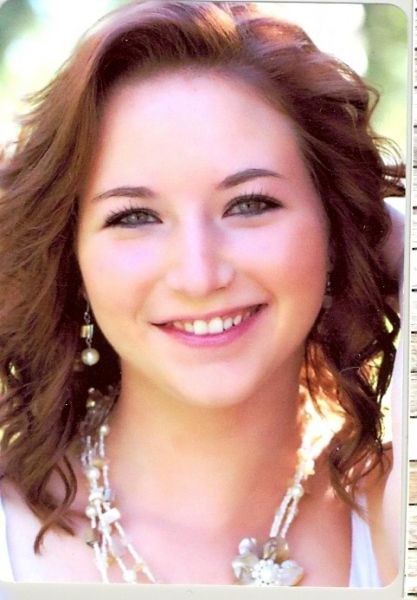 Mark and Sonya Peterson were blessed with their daughter, Martina Joy Peterson on February 16, 1994. Her family also includes her sister Melissa, brother-in-law Gerod, and one cat.
During her high school career, Martina has been involved in numerous activities including volleyball, band, Jazz band I, flags, National Honor Society, and Teens Against Tobacco Use. Outside of school Martina works at Wall Street printers, attends Zumba downtown, dog-sits, and is a member of Third Avenue Youth, youth group. She also is the dance team captain and has done the sound for musicals.
Her senior year consists of band, Spanish IV, human anatomy, grammar, psychology, calculus, single survival, and accounting. Her favorite subjects, however, are human anatomy and band. Her most memorable moment throughout high school was receiving fourth at state Jazz Band I in April 2011. Martina was sponsored by REC in June 2011, for a Washington, D.C., trip and is also honored by being on homecoming court and a member of National Honor Society.
Martina enjoys reading any books by Nicholas Sparks and listening to country music as well as Michael Bublé. She likes watching "Pretty Little Liars," "The Lying Game," "House," and "Law and Order SVU," as well as watching the movie "The Notebook." Her favorite color is green, and her favorite food is pasta, and she loves eating at HuHot.
When asked to state words of wisdom to the underclassmen, Martina said, "Don't stress over what you want to go to college for. It's a big decision, but you'll figure it out." If Martina could spend the day with anyone, she would spend it with Martin Luther King, Jr., and ask him about his courageousness and his experiences.
Martina's plans for the future include attending a four year college for nursing and living on an acreage or small suburb with a husband and five children. Good luck in the future, Martina!
Written by Tori Figge