Kezia Poppinga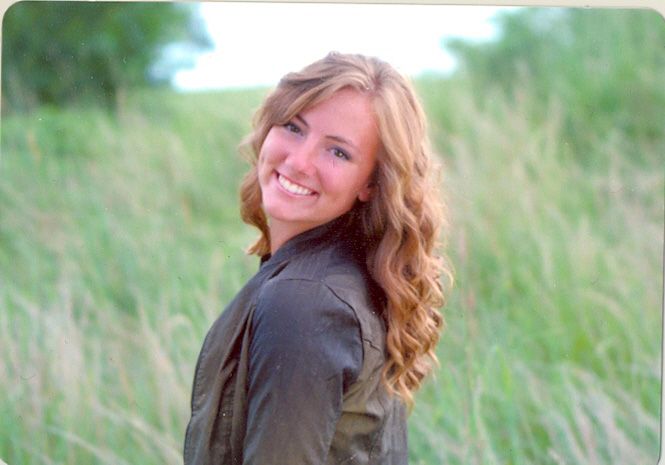 On November 28, 1993, Jeff and Lori Poppinga were blessed with their second child Kezia. Kezia has a big family and has eight siblings: J.P., Tirzah, Jericho, Lacey, Justus, Jadon, Selah, and Gracia.
Kezia has been a part of a lot at Central Lyon. She has been in the school musicals and plays, International Club, TATU, large group speech, jazz, swing, and chamber choir, solo contest in choir, Student Council, boys' basketball statistician, and she is also currently the class secretary. She has done a lot with her church too. She is a part of F.R.E.D. youth group and went on a mission trip to Mexico. She was also a volunteer at the Union Gospel Mission and also for the Foundation Banquet. She has also been in the River Valley Players plays, and she was Miss Rock Rapids in 2010. She is taking a plethora of classes this year which include AP Spanish, AP calculus, Comp 1 and 2, senior grammar, government, human anatomy, choir, single survival, and textiles.
In Kezia's free time you could find her watching her favorite movie "Despicable Me," watching her favorite show "The Office," listening to country music, eating ice cream or cake, or just reading a book because she loves to read. Also, her favorite color is blue. Her most memorable moment of high school was taking stats with the DeJong brothers for the boys' basketball team.
Her future plans are to go to college for nursing. When asked where she sees herself in ten years she answered with "working in a hospital, maybe married, and maybe having a kid." Her words of wisdom to the underclassmen are "Do your homework!" If Kezia could spend one day with anyone she would spend it with Keith Urban because "He is hot and he could sing me love songs!"
Good luck with your plans in the future, Kezia!
Written By Jarod DeBey