Cole Snyder
Teacher's Pet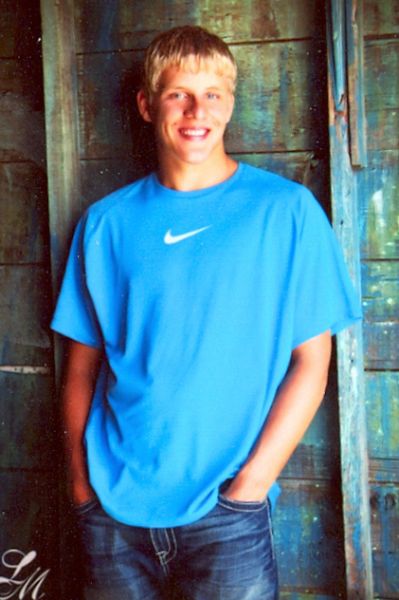 Cole Snyder was welcomed into the world by his parents Dan and Rhona, on March 4th, 1994. His family was made complete with his two younger sisters: Claire and Carly.
Throughout his high-school career, Cole has been very well rounded taking part is sports, community and religious activities. For sports he's been involved in football, baseball, basketball, and track. Other school activities consist of Student Council, International Club, National Honor Society, and choir. Cole also participated in speech and was a former class president.
Outside of high-school he is active in the First Reformed Church's RCYF, has taught Sunday school, and was a leader in the Summer Bible School program.
Cole is keeping busy his senior year filling his schedule with classes such as AP Spanish, AP calculus, physics, human anatomy, grammar, business marketing, and single survival.
His most memorable high-school moment was playing athletics and being with his teammates, his words of wisdom are, "Be yourself and always listen to Mr. Postma."
Some of Cole's favorite things are the color gold, he loves all kinds of food, The book "Animal Farm," the TV show "Pawn Stars" and watching ESPN, the movie "John Q", and the musical artist Kasha. If he could spend the day with anyone Cole stated he would "With my sisters Claire and Carly, I love them both."
Cole sees himself going to University of Iowa, try to get into their athletic training program, and possibly going for his chiropractic schooling afterwards. Good Luck in the future Cole!!!
By: Davi Ring