Christofer Lynch
Lieutenant Lynch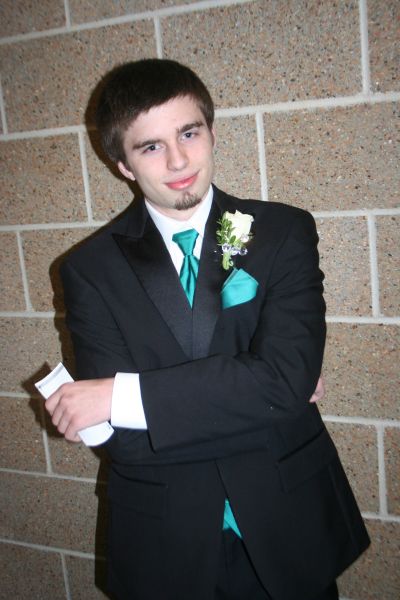 On April 28, 1993, Laurie Rutledge gave birth to her son Christofer. Now, Chris is a senior in high school, and he is taking many classes like government, web master, speech, single survival, and more. He has also joined the National Guard. Chris would like to tell the underclassmen that if they want to succeed, they must work hard. His most memorable moments from high school were the times he was on stage for the musicals and plays.
Chris has a brother named James and three sisters named Skyler, Kayla, and Dakota. His favorite movie is "Forrest Gump", and he likes to listen to rock and metal music. He enjoys watching the TV show "Bleach", and he likes reading any book that has a good fantasy storyline. His favorite color is purple, his favorite food is pasta, and his favorite school subjects are math and science.
If he could spend one day with anyone, he would spend it with William Shakespeare because Chris loves the theater, and Shakespeare was the master of the theater. After coming out of the National Guard, Chris dreams of becoming a videogame designer and working for his favorite videogame development company, Blizzard. He also dreams of getting married to a great woman and becoming a good father.
Written by Seth Hoogendoorn