Krista Vander Streek
Southern Belle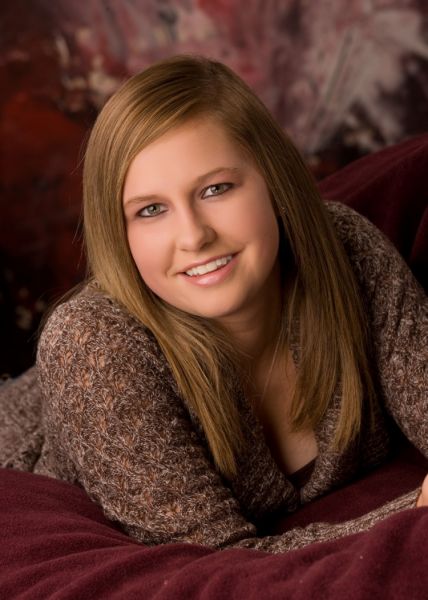 On June 29, 1994, Henry and Jayna Vander Streek were blessed with their little girl, Krista Vander Streek. Krista's family includes her mom and dad, one sister Kimberly, and five brothers: Cody, Travis, Timothy, Colton, and Trevor.
During Krista's high school career, she has been involved in volleyball for three years, basketball for one year, FFA for four years, and she has acted as FFA Secretary her junior year and FFA Reporter her senior year. This year Krista's schedule includes Algebra II, business and consumer math, grammar, speech, single survival, basic writing, natural resources, child development, agricultural business, and government.
Krista has many favorites. Her favorite movie is "The Blind Side," and she loves listening to country music. Her favorite color is pink, and she enjoys reading "The Last Song" by Nicholas Sparks. Her favorite television show is "Criminal Minds," she loves eating Chinese, and her favorite subject in school is math. If she could spend one day with anyone, she would choose her uncle Gerrit because he died in a car accident before she was born and she never had the chance to meet him.
Krista's future plans include attending South Dakota State for Ag. Business. In ten years, she sees herself graduated from college, living on a ranch, and married with one or two kids. "Enjoy high school. It goes by so fast and before you know it, you will be graduating" are her words of wisdom. Enjoy your last few months of high school, Krista!
By Martina Peterson