Jordan Vander Streek
Streeky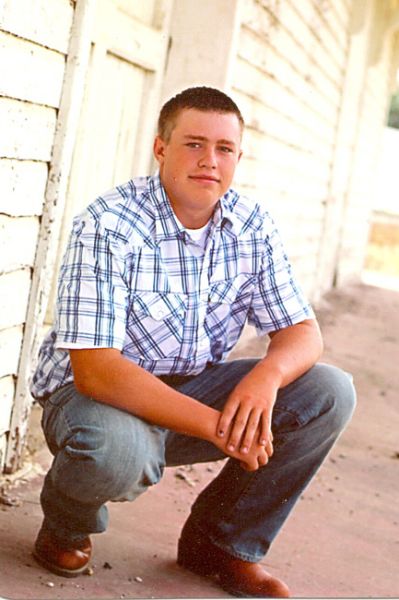 On February 9, 1994, Willard and Loretta Vander Streek welcomed their youngest son into the world, Jordan Vander Streek. Jordan also has an older brother, Jesse. This year, Jordan has a variety of classes such as Woods IV, Metals II, government, novel, FFA, and work study at Dusty's Auto Body. Outside of school Jordan attends youth group at the Rock Rapids Christian Reformed Church and also races in the Lyon County Figure 8s in the summer. Jordan enjoys watching the movie, "Dukes of Hazard," country music, the color orange, and helping his friends race on the weekends in the summer.
Jordan's future plans include attending college at Iowa Lakes Community College for marine service industry. After college, he plans on opening his own shop. Jordan's most memorable moment in high school was going on a senior hunting trip with Kyle. "You're only going to be a teenager once, so live your life the way you want it to be," are Jordan's words of wisdom. If Jordan could spend one day with anyone he chose his uncle Gerrit because he never got to meet him, but he sounded like a great guy.
Good luck in the future, Jordan!
By Martina Peterson