Jarod DeBey
Most Talkative DeBey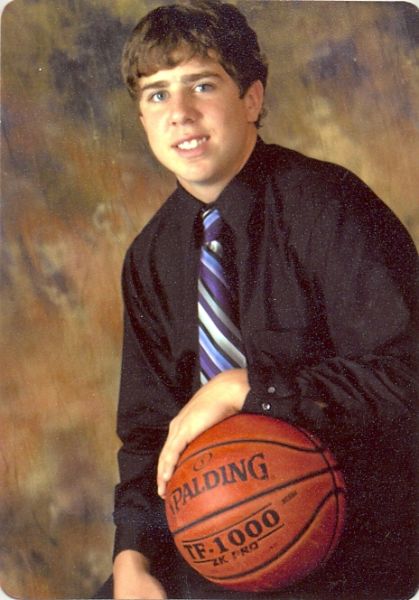 On August 11, 1993, Lisa and Roger DeBey welcomed their youngest child into the family. He has two siblings: Heather, his sister, and Corey, his brother. Jarod lives with them along with his two dogs Kia and Brownie.
Outside of school Jarod is an active participant in his church. He regularly attends the First Reformed Church of Rock Rapids. In the First Reformed Church Jarod is a part of Sr. RCYF.
Jarod's senior schedule keeps him very busy. It consists of band, directed observation, grammar, foundations of education, anatomy and physiology, AP Calculus, government, Novel I, and journalism.
Jarod has been very involved in high school. He has participated in football, basketball, baseball, jazz band, and band. He is also a two year member of National Honor Society. His favorite of these was basketball.
Jarod enjoys watching the movie "Billy Madison" and listening to all music that isn't country. He likes eating fried chicken. Blue is Jarod's favorite color. He likes reading the book "Holes." Also, his favorite subject is math. In his free time Jarod likes watching the TV show "How I Met Your Mother."
If Jarod could spend any day with someone, he would spend it with Chris Paul because he is Jarod's favorite basketball player. He explains that he would enjoy seeing how Chris Paul lives.
Jarod's most memorable moment in high school was winning the Beef Bowl his senior year.
His future plans include going to the University of South Dakota, and then going for secondary education in math. In ten years Jarod sees himself living in a small community and just starting a family with a steady job. When asked his words of wisdom, Jarod said, "Have fun while it lasts, it goes by quickly."
Good luck with your future plans, Jarod!
Written by Luke De Jong