Austin Kannagieter
Gator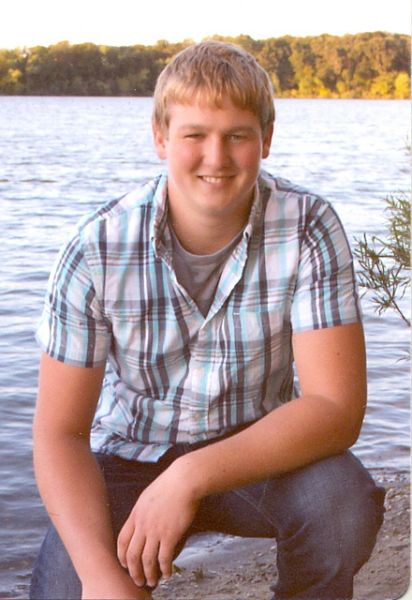 Austin Jon Kannegieter was born on November 24, 1993. He was welcomed into the family by his parents Jim and Linda, and his older brother Christopher. The classes that Austin is taking this year are metals, horticulture, ag business, government, business math, and work study. Throughout high school he has been in FFA for four years, and baseball and golf each one year. He received the Greenhand Award in FFA. Outside of school Austin goes to the Presbyterian Church in Little Rock.
Austin has a lot of favorites including the movie "Dukes of Hazard," the TV shows "Alaska State Troopers" and "Two and a Half Men" any kind of music, and the color blue. If he had to choose something to eat, it would be steak. His favorite subjects in school are ag classes, metals, and work study.
If Austin could spend a day with someone, he would want to talk to his brother again because he misses talking to him all the time. He also misses riding in the truck with him. Austin's future plans include going to college for Ag production or power lineman. In ten years he sees himself having a good job, a nice car, and a house. Good luck in the future Austin!
Written by Mindy Harberts