Olivier Delfs
OLLIE!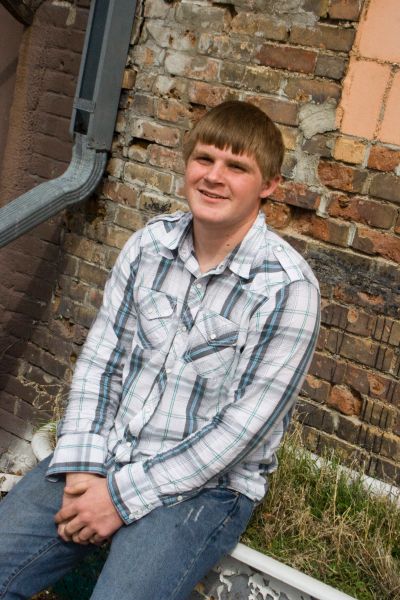 On November 10, 1993 Gary and Terri Delfs welcomed Olivier into the world. He has one brother Alex. Olivier has two pets a llama named Homer and a dog named Otis. In high school Olivier was a member of band and FFA. This year Olivier is taking government, Novel 1, band, business math, and work study.
Some of Ollie's favorites are watching the movie "Joe Dirt" while eating pizza. His favorite kind of music is Tech N9ne and his favorite T.V. show is "Swamp People." His most memorable high school memory is chasing a chicken in the school parking lot. His future plans are to go to the military. In ten years Olivier sees himself in the Air Force. If he could spend one day with anyone, it would be his grandpa. He has taught Ollie many life lessons.
Ollie's words of wisdom are, enjoy life while you can. Good luck with your future plans, Ollie!
Written by: Ryan McCarty