Karmen Vogt
Vogt for Karmen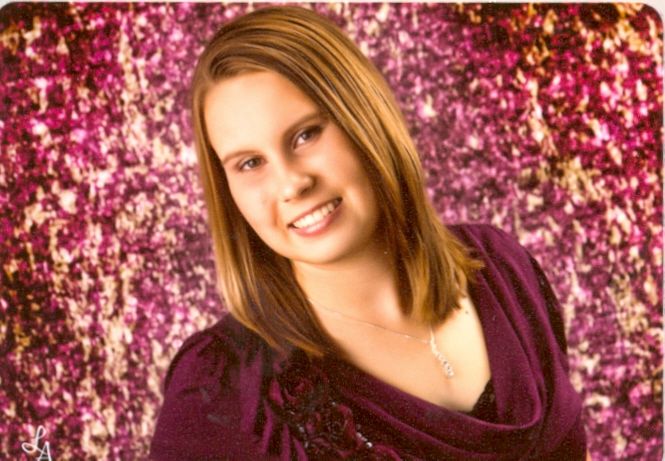 On May 12, 1994, Mike and Nancy Vogt welcomed Karmen Vogt into the world. Karmen's family includes an older brother, Mitch, one younger sister, Kristina, and her dog, Lucky. During her high school career, Karmen has participated in large group speech, golf, band, jazz band, choir, International Club, solo/ensemble contest for band, National Honor Society, was a football manager for three years, and ran light for the school musical. Outside of school, Karmen works at Sunshine Foods and attends CYO at Holy Name Catholic Church.
This year Karmen is involved in band, consumer and business math, psychology, sociology, calculus, grammar, government, and choir. When she's not at school, she loves listening to country music and eating tacos. Her favorite color is green, and her favorite television show is "The Big Bang Theory." She also enjoys working on math and English.
Karmen plans on attending college and pursuing a degree in accounting. In ten years, she sees herself living well with a good job. Her most memorable high school moment has been going to state jazz band and placing fourth. She also received outstanding soloist in jazz band. Karmen's words of wisdom are "Enjoy your time in high school—it will fly by."
If Karmen could spend one day with anyone she would choose her two grandpas, Joe and Bill. They have both passed away, and she really misses them. "They were great, and they could teach me a life lesson or two," Karmen stated.
Good luck in the years to come, Karmen!
By Martina Peterson