Derek Vanden Hoek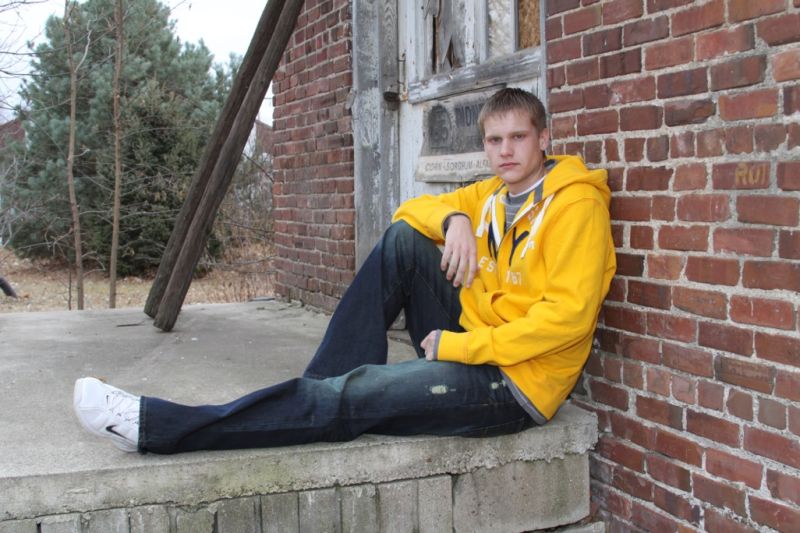 John and Susan welcomed their son Derek into the world on October, 7 1993. Derek has three sisters, and they are Jody, Kayla, and Breana. Derek also has one younger brother Zachary.
Derek has been in many after school activities such as cross country for one year, stage crew at our school plays for two years, and he was also in the musical cast for one year. Derek has been on the honor roll for three years and on the high honor roll for one year.
Outside of school Derek participates in the First Reformed Youth Group and also goes to the Hope Royale Church for the last two years. Derek's senior schedule keeps him very busy. It consists of psychology, government, grammar, Novel 2, human anatomy, sociology, Applied Woods 4, construction tech, and work study at the sheriff's office.
Derek enjoys watching mean movies such as "Book Of Eli," "Black Hawk Down," "Band Of Brothers," "Saving Private Ryan," and" Fight Club." He likes to listen to about every type of music such has country, hip hop, rap, and rock. One of his favorite books is "Band Of Brothers." His favorite subjects are sociology and psychology. Some of Derek's favorite TV shows are" Mythbusters ," "Top Gear," and "Cops."
Derek's future plans include him going to Southeast Technical Institute for two years to get his associates degree in criminal justice. From there his plans are to transfer to the University Of Sioux Falls and double major in criminal justice and sociology. In ten years Derek sees him starting to settle down and starting a family of his own.
Derek's most memorable high school moment is when he won Redneck Day. Derek's advice to the under classmen is "Do what is required and then some." Another one is "Work won't kill you; it only builds character." If Derek could spend one day with someone, it would be Dale Earnhardt, Sr., because Derek was his number one fan growing up.
Good luck with your future plans, Derek!
Written by Austin Kannegieter