Mckenzie Katt
The Pandanda Katt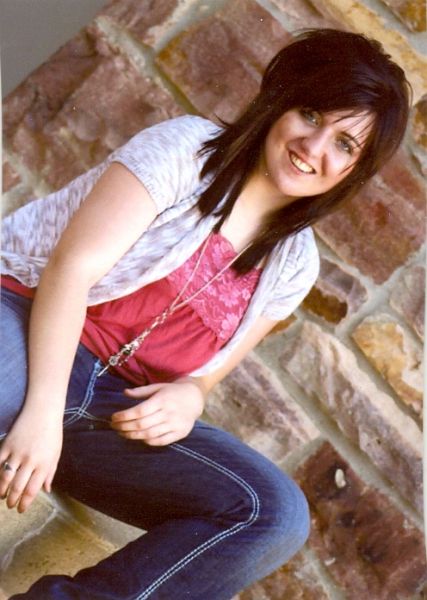 On April 29 in the year 1994, McKenzie Sue Katt was born to Brenda Katt, with whom she resides and enjoys the company of. Aside from her mother, Kenzie enjoys the company of her siblings Joseph, Caity, Isaac, Jacob; her grandparents Dale and Millie Katt; and her Yorkie, Maisy Mae.
The subjects that McKenzie has enrolled herself in this year are mathematics, science, and grammar. As for extracurricular and elective activities that Kenzie participates in, she participates in choir, swing choir, vocal competitions, individual speech, group speech, May Term plays, and the school musicals.
McKenzie's favorite things in life are: the movie "The Hills Have Eyes," the music group Black Veil Brides, the colour purple, the book "Compound," the sweet treat of Wonka Wonder Balls, the class subject of English, and the TV show "That 70s Show."
In ten years Kenzie sees herself married with kids and having a good job at a local dentists' office. As for the nearer future Kenzie can see herself attending WITCC in Sioux City and enrolling herself in the Dental Assisting program. But in looking back at the past Kenzie could say that her most memorable high school moment was Senior Prom.
If Kenzie could choose one person, alive or dead, to spend a day with she, she would choose to resurrect the great poet Edgar Allen Poe because both his stories and he were awesome.
A piece of wisdom that Kenzie wishes to pass down to the future generations is that high school truly is one of the best times of your life.
We hope you do well in your future and hope you have fun at WITCC, Kenzie!
By: Zach Henrickson