Allen Stillson
Statistical Stillson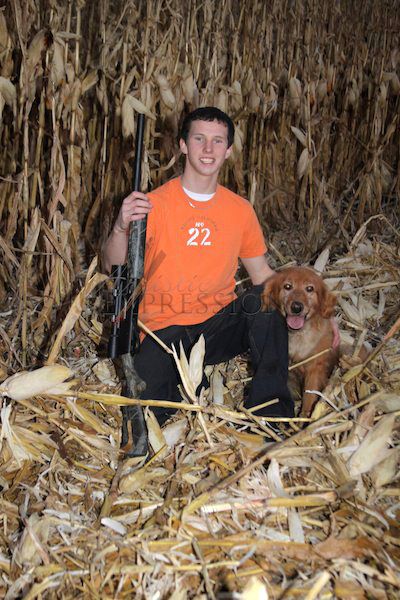 In the distant year of 1993 on the twenty-third day of September, Allen J. Stillson was brought into the world by his parents John and Melissa Stillson. Now a grown member of society, Allen lives with his parents and siblings Ashley, Michael, Daniel and pet golden retriever Reba in the Rock Rapids area.
During his time at Central Lyon, Allen has participated in football for two years, wrestling for three years, golf for four years as well as the Spanish club, Future Farmers of America, and the Central Lyon Farm Coop. As for his participation within the community, Allen has been active at his Catholic church and in his CYC group. In the aspect of his academic interests, Allen has taken many subjects in his high school career. But in his senior year of high school, he expressed an interest in the marketer aspect of things. Allen enrolled in business math, physical education, speech, single survival, accounting, senior grammar, and physics.
As with everyone, Allen's favorite interests range in many different categories. He has said that he enjoys the movie "Act of Valor" very much, he gets his groove on by listening to country music, the color orange is pleasing to his eye, he takes joy from reading the classic "Robinson Crusoe," he understands business math and accounting with ease, and his favorite show to watch on his down time in Top Gear. Allen also occasionally enjoys going hunting and fishing as well as hanging out with his friends and spending time with his family. For his desire to work, Allen filled that want by working at Sunshine Foods in Rock Rapids since his freshman year at Central Lyon as well as at the Kooiker's farm since the summer of his junior year. He has happily worked every day of the week at either Sunshine or the Kooiker farm. Allen also answered the question "If you could spend the day with someone, living or dead, who would it be and why?" by responding with his grandfather, Les Stillson. Allen says he chose his grandfather as the person he would spend the day with because he was not able to spend much time with him before he passed away.
For his future, Allen plans to attend St. Cloud State or the University of South Dakota to acquire a major in accounting, which would help him on his desire to become a stockbroker, financial advisor, or investment banker. In the matter of ten years, Allen can see himself graduating college with a bachelor's or master's degree in accounting. He plans to work for an accounting firm or business specializing in stocks, advancing in his career, and learning new things. He also hopes to be happily married and plans to settle down in a house of his own with his family.
Looking back on the past, Allen says that his most memorable high school moment was trekking out to the Rube Goldberg contest in Mankato and getting to go to the national FFA convention in Indianapolis. Some more memorable high school achievements for Allen would be his being on the high honor roll and honor roll during the majority of his high school life. If Allen could give a word of advice for the future high school generations, it would be "Work hard and enjoy your high school career because it goes by quickly!"
Good luck in the future, Allen! Live long and prosper!
By: Zach Henrickson