Eloisa Robison
It's Wheezy, Baby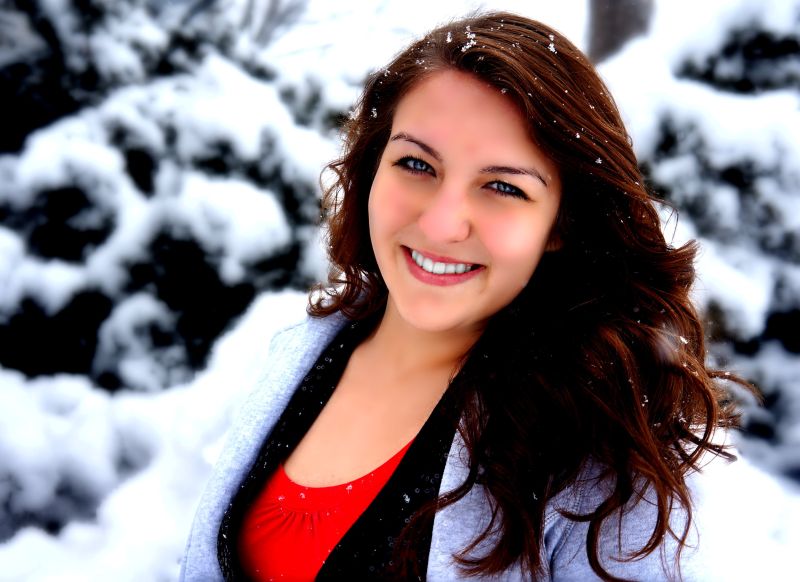 Eloisa Signe Robison was born in sunny California on September 9, 1994. Her parents are Curt and Xochitl Robison. Along with her parents, Ellie lives with her younger sister Christina, and her lovely cats, Princesa and Drake, and her overly excited dog, Mr. Peepers.
Ellie has many favorites. Though she loves almost any movie, her top three are "Pineapple Express," "Sex and the City 2," and "Pride and Prejudice." When Ellie isn't watching movies, she likes to watch "Vampire Diaries," "Gossip Girl," and "90210." Ellie is a huge fan of the rap and hip-hop genre, but her true love is Lil Wayne. She also likes the band One Direction. Like most girls she loves the color pink and chocolate. Besides loving chocolate, Ellie also enjoys frozen yogurt and seafood. When it comes to reading, Ellie likes to read nonfiction books, especially ones that will make her rich and famous. Her favorite classes are journalism and art. She also loves the fashion industry and writing. If Ellie could, she would spend a day with the renowned editor of "Vogue" magazine, Anna Wintour. From Ms. Wintour, Ellie would like to grasp the concept of what it is like to be fashion royalty, which someday she will be.
For her senior year, Ellie is taking Spanish III, art, journalism, government, grammar, and human anatomy. During her high school, Ellie has been involved in many different areas. She has been involved in golf, speech, band, backstage crew, and international club. She also was a football manager for a year. As well as these organizations, Ellie is going on the Spanish trip to Spain this summer. Outside of school, Ellie is involved in Sr. RCYF, Girls League, and Monday night Zumba.
Ellie's favorite memories of high school include football games, the Florida trip, and dancing to the cupid shuffle in the band room after concerts. She also enjoyed being voted on to the homecoming court during this year's homecoming. As well as being on court, Ellie was also voted best eyes for her sparkling blue eyes, best nickname (Wheezy), and best personality for her charming personality.
After high school Ellie will be attending the University of Iowa, where she hopes to study journalism. During and after college Ellie would like to travel the world. Once she has enjoyed her time being young, she would like to get married and settle in New York City or Los Angeles.
Finally, Ellie's words of wisdom to the underclassmen are this: "These are your last years to be a kid—enjoy." Good luck in the future, Ellie!
Written by Jenna Tilstra