Bret Johnson
Drummer Boy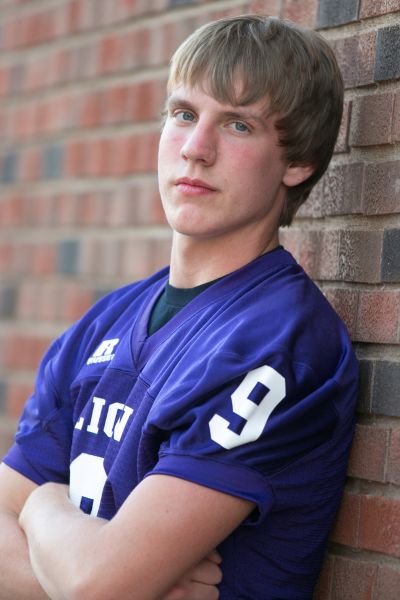 Bret Johnson was brought into this world on July 27, 1994, by his parents Bob and Angie. He has a brother named Derek and a sister named Amara, and he also has a dog named Max.
Bret is a four-year member of the football team. This year he is taking government, human anatomy and physiology, business math, and grammar. His favorite movie is "Inception," and his favorite TV shows are "Family Guy" and "It's Always Sunny in Philadelphia." He likes metal music and the color red. He enjoys the Percy Jackson book series, food from Buffalo Wild Wings, and the school subject history. He also loves playing drums.
After Bret graduates from Central Lyon, he plans to go to NCC and USD to become a teacher. In ten years, he sees himself hopefully being a famous musician. If he could spend a day with anyone, it would be LeBron James because he is Bret's favorite athlete.
Bret's most memorable high school moment is taking Mrs. B's classes. His words of wisdom to the underclassmen are to pay attention and listen to your teachers.
We wish you the best of luck in the future, Bret!